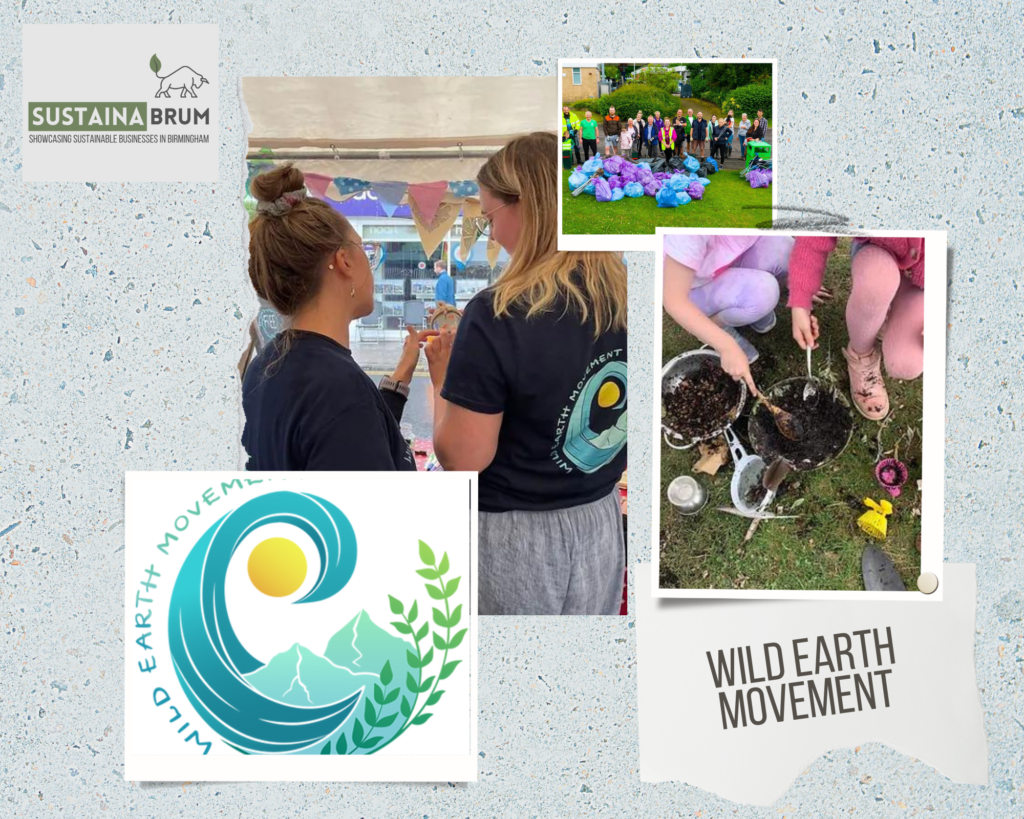 Wild Earth Movement is an environmental organisation committed to helping change behaviours and raising awareness. They do this by running children's eco activities, plastic-free markets, sustainable consultancy, festivals and other events. They are not for profit, so put all their money back into good causes and future projects, and are community-led, meaning they aim to deliver what people want!

Hannah, the founder of Wild Earth Movement, has a huge passion for sustainability and she's carried this message through the organisation, and the whole team bring different skills and passions. For Hannah it's about protecting what we have for years to come – she wants her children and their children to be able to swim in the ocean and walk through forests.
We asked Hannah some questions:

What sorts of things do you consider to ensure their business is sustainable?
"When we deliver local activities, our staff walk or cycle and we always car share on longer journeys. I feel particularly guilty about the travel that we do (especially as we often have to drive a big van around with all of our kit) so it's important to me that we do what we can. All of our items are second-hand, pre-loved and either donated or bought from charity shops. We use recyclable items like tin cans and glass, giving them further life. We try to buy low waste products and when we provide food it's always vegetarian at the very least, and we always shop locally. We support independent, small businesses and of course our biggest eco achievement is engaging with so many people and inspiring them to join the eco journey!"
What do you love about running your business?
"My favourite thing is that my passion is my job. I love being creative, meeting likeminded people, and being outside!"
What do you love about Birmingham?
"Birmingham is such a creative hub. I love that it's full of unique people and I love that when you find your tribe you realise there's so many people that care just like you do and by working together you can change the world!"
You can find Wild Earth Movement us via socials (@wildearthmovement) or via email (hannah@wildearthmovement.com)